Welcome to The Red Dice!
We are the premier online board game community! We are mainly focus on people who are using the "game" Tabletop Simulator.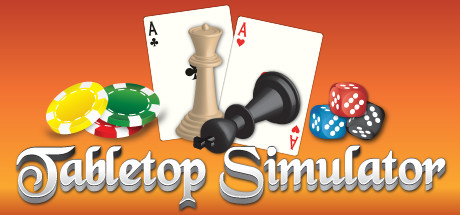 Why not join our community and start playing with us? We host a massive variety of games tailored to all tastes whether you like dice games or DnD. Do you really enjoy a game and are looking for players? Why not host your own events and play with different people!

Whether you are a new board gamer or a seasoned veteran, here you will find a nice friendly community where you can learn and play any game with. We also like to invite game developers to join our community and test out their new board games!

If you want to start your own (online) RPG, play Chess, Poker, Warhammer, etc. you are welcome. Please contact any admin after joining our community if you would like to schedule an event.
How to join?
Before joining our community we will ask you to sign up on our website. Don't forget to put in your personal information what country you are from and set it to your own timezone. So you can see the event calendar in your own timezone! Also we ask our members to keep in touch with us – be active on our website. After sign up on our community you get the rights to join our forum and see our event calendar. There you can join events by signing up in the calendar.

For hosting an event, you can post it on the calendar. If you need help let us know! If you like to host weekly events (what we encourage), please contact the admin with a PM.
Requirements
We hope to play with you soon,
The Red Dice

Join our Steamgroup
Join our Discord Server